Parent Support Organization
Although we do not have a separate band booster organization, it takes a great deal of parent support to make the band program run smoothly. Parents of SAA students are required to give at least 10 hours of service yearly for the school. Parent volunteers are always needed and can be utilized not only to help out with the band program, but with concerts in all music areas.
---
BAND CHICKEN Q FUNDRAISER COMING UP SOON
SAA's BIGGEST FUNDRAISER IS COMING FRIDAY, NOVEMBER 4TH

Look for tickets to come home with student in early October. Please note that the tickets are like cash. If they are not sold, they MUST be returned to Mr. Nestor.

Please direct any questions to:

Deborah Miller
dsm2services@gmail.com



Meeta Patel
meetapatel@bellsouth.net




What is the Chicken Q Fundraiser?

​SAA Band's annual chicken dinner & full rib sale fundraiser. This is our MAIN and pretty much ONLY fundraiser for band. So everyone's participation is crucial to its success. We have a BBQ company cook up all the chickens & ribs the morning of pickup and deliver them to SAA along with all the fixings.

If potential customers say "we don't eat chicken" or otherwise - we encourage sellers to suggest a donation or customers can purchase a chicken dinner which we will donate to a local charity (such as the Old Savannah City Mission). It's a great way to give back to the community!

Costs: Chicken Dinners are $11 (Band earns $5.50) They include: ½ rotisserie pit cooked chicken, baked bean, potato salad, bread and dessert.
Full Slab of Ribs are $21 (do not include any sides, just ribs) (Band earns $6.50)

How can each family contribute?

Students are given 10 chicken dinners and 2 Ribs tickets.

​Students are asked to sell at least 10 chicken dinners, ribs are optional. More chicken& rib tickets can be provided once the money is turned in for tickets already sold.

We will be asking for dessert donations from each student. We provide a dessert for each dinner (cookies, brownies or small desserts that aren't easily crushed by the Styrofoam takeout container). Can be purchased or home baked.

Many volunteers are needed! How can YOU help?

Parents volunteer help put together the dinners (assembly line style). Parents also volunteer to help in the months/weeks/days prior with all the admin and setup work required to pull off this very successful fundraiser.

​Specific Jobs in need of volunteers:

Setup Ticket distribution (sometime during the month of September, meet on a Saturday at Coffee Deli usually around 1pm)

Data entry (October 26th thru November 2nd) (I have 1 volunteer and would like 2 more) – enter each individual "sold to" name on spreadsheet. Volunteers would need to meet up with me to collect the tickets and this work can be done at home. You will need MS Excel or compatible spreadsheet software. We usually sell approx. 2,000 chicken dinners & 500 ribs, so like to split this up between a few volunteers. We keep detailed information in case tickets are lost and someone shows up with the ticket and hasn't paid. We honor the ticket, but go back to the student who that ticket was assigned to for collection of the money that was never turned in. Like mentioned above these tickets are like cash, so please treat them as such. Any dinners we have to honor that haven't been paid for come out the band's bottom fundraising profits.

Delivery driver coordinator (can be 2 people working together) – Before 11/4 draft up delivery routes for all deliveries and assign pickup time for drivers. Assign to volunteer drivers. Communicate with drivers before 11/4 and confirm their routes with them. On 11/4 distribute and coordinate drivers. One volunteer could do all the pre 11/4 work and another volunteer can do the 11/4 day of work. Volunteers will need to work as a team. Also coordinate large pickups the day of. Put schedule together of times that large orders are picked up so they are ready to go. This can be 2 people working together.

Money collection at SAA outside band room – (7:30am-8:30am) Monday, October 17th thru Monday, October 24th

Train to be co-chair. This can be 1-3 parents!! This is my last year and Meeta needs a co-chair(s) who can handle all the data entry, delivery driver logistics and money collection and finance. This can be more than one person. Seriously it would be great if 2-3 more people co-chair so the work is spread around. REMEMBER: volunteering this year to co-chair means you will learn everything, wait until next year and I won't be here to teach anyone. Meeta doesn't fully know what I do – PLEASE VOLUNTEER! We can have a meeting and I can explain everything that needs to be done.

Volunteers needed the day of the event:

Assembly line helpers (lot of help needed!!)

Delivery driver & large order pickup coordinator

Dessert coordinator (this will entail stopping by the school a several days prior as well)

Ticket takers (need at least 2-4)

Delivery Drivers – we offer free delivery to companies that order 10 or more dinners. We will give you a pickup time for your deliveries, help pack your vehicle, separate out each delivery in boxes, and provide you with a contact numbers and directions for delivery route. If you are delivering your own dinners to areas such as Pooler, Wilmington Island or other outer areas and can take on a few more deliveries, please let us know.

Help with setup. (TBD – but usually 8am)

Help with cleanup. (1-1:30pm)
Powered by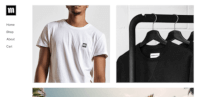 Create your own unique website with customizable templates.