Savannah arts academy was established in 1999 as a Specialty school and is part of the Savannah-Chatham county public school system. Enrollment is based on specific academic criterion, as well as a successful audition in the desired major.
This Friday, November 18th, musicians from the Savannah Philharmonic will be doing masterclasses at SAA for our students from 3pm to 4pm. Students who play the following instruments are required to attend:

Flute
Oboe
Bassoon
Clarinet
Trumpet
Horn
Trombone

If your student will be unable to attend due to pre-existing commitments, please email me ASAP.

​


Congratulations to the following students for auditioning and being selected to participate in the annual honor band hosted at Armstrong State University. Please come out to their concert on Saturday, November 19th @ 6pm in the Fine Arts Auditorium located on the college campus.

Rebecca Brown - Flute
Madeline Madsen - Flute
Aiden Rowell - Clarinet
Sydney DeRoia - Contra Clarinet
Tristan Terry - Alto Saxophone
Kara Harper - Trumpet
Arnold Rose - Trumpet
Luke MacIver - Trombone
Sterling Brown - Euphonium
Javon Sloman-Green - Tuba
​Gina Velasquez - Percussion
Powered by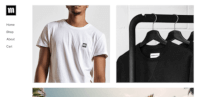 Create your own unique website with customizable templates.